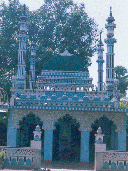 MONU VASTRALAYA
For All type of
Suiting & Shirting
And
Sarees
Hathwa Market
Chhapra, Bihar
Chhapra.co.in is a non-profit organisation dedicated to promote chhapra.We intend to gather and give all informations related to chhapra ( Old Saran ) district .

Everyone related to , by birth or work , this district may extend help to strengthen this initiative to develop and foster our own Website - chhapra.co.in .

Chhapra ( commonly mis-spelt Chapra or Chupra ) is head-quarter of Saran Division, which consists of three districts, Siwan, Gopalganj and Chhapra (called Saran ) . Chhapra , ( Latitude - 25.47° North and Longitude - 84.47° East ) located in low, fertile Gangetic plain, has relatively cool, dry winters and hot summers with 750 mm. to 1350 mm. of rain annually. It is 70 Km. away from Patna , capital of Bihar and situated near the confluence of rivers, the Ganges and Ghaghara .

Gopalganj was a Sub-Division of Old Saran District . It was made separate district on 2nd October,1973 . District Rural Development Authority was established in 1979-80.

Chhapra has great importance in history.Chhapra is also the place where according to mythology, when God Shiva carried the dead body of Goddess Parvati from the holy Yagnakund of Daksha Prajapati, the neck of Parvati's body fell and the holy Shaktipeeth Ambika Sthan was established.This place is known as Ambika Sthan near Aami and is one among the 6 Shaktipeeths, eastablisehd in India.

Rishi Vishwamitra crossed this holy land alongwith Ram,Laxman and brothers on way to Janakpur(Mithila) to marry Sita.As per Ramayana , Ram had released Ahilya from her stone-statue status which is called Ahilya Uddhar , near Revelganj situated in the bank of river Sarayu.

Maharishi Dadhichi, who belongs to this land, has donated his ASTHI (bones) to Indra Bhagwan. With these bones Gods made vajra to kill Asuras. Maharshi Goutam made an Ashram at Godhna, near Revelganj.

The First President of Independent Republic of India, Dr.Rajendra Prasad born at Ziradei , now situated in Siwan district , on 3rd Dec.,1884. He studied at Zila School,Chhapra and stood First in the Entrance Examination in Bengal Presidency.

Mahatma Gandhi came and spoke at Women's Meeting at Sonepur on 16th January, 1927 and on the same day he addressed Public Meetings in Chhapra and Siwan also.

Bhikhari Thakur , popularly known as Shakespear of Bhojpuri, was born on 18th Dec.,1887 at Kutubpur (Diyara) village in Saran District. He was awarded "Padmashree" by The Govt of India. His literary creation alongwith Dramas (Bidesiya, Beti Bechawa etc.) and songs are praised and used to play and sing even now-a-days.He died on 10th July,1971.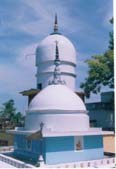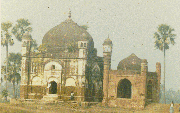 Shyam Medicines
"A Trusted Medicine Shop."
Plaza Complex,
Municipal Chowk
Chhapra , Bihar.
Mobile : 9431216638
RAJ
TAILOR
For
Designer-stiching
Hathwa Market
Chhapra , Bihar.